Combinations & Kits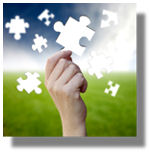 The Combinations and Kits section of the Celletech site offers products that are designed to take the guesswork out of selecting the best healthcare product. They require no specific knowledge to use. Browse any of our Combination product lines to find products that are effective, easy-to-use, and free of chemicals and contaminants. If you have more significant health concerns, take a look at the Celletech Family Care Kits section. Our kits are designed to address some of your most serious health concerns.
Our lineup includes combination products from Celletech - Family Care Combinations, Kent and Allen - our popularly-priced Homeopathic line, and Boericke and Tafel - one of the most respected names in Homeopathic care. If you are looking for more in-depth help with re-establishing balance to your's or your family's health, please visit our Celletech Family Care Kits section.
If you're looking for combination products for your Organic Dairy animals, be sure visit our Cell Ag section.
Products